Things About Countertop Kingdom
Things about Countertop Kingdom: to be simple, we are a company, focusing on countertops.
Countertop Kingdom has been exporting engineered stone since 2008, and we bring over a decade of experience in the industry to every project we undertake.
Our expertise extends to engineered quartz, which we've been producing in our factory since 2011. We oversee every aspect of the production process, from sourcing raw materials like quartz sand and resin to compressing quartz slabs and creating finished countertops.
We have an extensive network of contacts in the countertop industry, including quartz slab factories from China and other countries such as Vietnam, Cambodia, the Philippines, Thailand, India, and Turkey. We also partner with manufacturers of marble agglomerate, ultracera, solid surfaces, porcelain slabs, nano glass, precast cement terrazzo, faucets, and more.
Should any issues arise during order processing, we can serve as a liaison between international importers and Chinese factories, facilitating communication and resolution.
Drawing on our wealth of experience, we prioritize delivering high-quality products at competitive prices and with reliable delivery times. We're eager to partner with you and provide top-notch products and services for all your countertop needs.
---
Things about Countertop Kingdom: how about anti-dumping?
Since the US government began imposing anti-dumping duties on engineered quartz produced from Chinese factories, many Chinese companies have started investing in Southeast Asia to set up factories.

Most people believe that anti-dumping measures are a bad thing, but in reality, it is forcing Chinese entrepreneurs to go abroad and explore the world. Though they may face many difficulties and obstacles when setting up factories in other countries, once they start production and supply goods to US importers from their factories in Southeast Asia, they will realize that they can set up factories in any country in the world, not just in mainland China.
These entrepreneurs, who were once only owners of factories in China, have evolved and progressed into entrepreneurs with factories all over the world. They will have a global perspective and a broader worldview.
There is an old Chinese saying that goes, "Misfortune may be a blessing in disguise." The US commercial action against engineered quartz from China may not be all bad, don't you think?
To sum up, if you're interested in purchasing engineered quartz from Southeast Asia, we can assist you. We have established partnerships with various engineered quartz factories in this region, such as Baophat Quartz from Vietnam, MXM Quartz from Malaysia, and LE Quartz from Thailand, among others. We are enthusiastic about connecting you with engineered quartz manufacturers in Southeast Asia.
---
Things about Countertop Kingdom: Our Mission, Vision, and Goals

Mission:
Our mission is to assist international buyers in acquiring the perfect countertop solutions to meet their needs.
Vision:
We strive to showcase the finest stone products from the world's top factories to a global audience.
Goals:
Our goals are to facilitate seamless connections between buyers and sellers, while creating a streamlined and dependable trading platform.
---
Our team
Mr. Chen has been exporting engineered stone since 2008 and possesses extensive experience in the industry. Presently, he holds the position of Project Manager for Engineered Stone at Countertop Kingdom.
Ms. He has been working in the stone industry for several years and is known for her diligence and meticulousness. Her clients consistently commend and appreciate her work.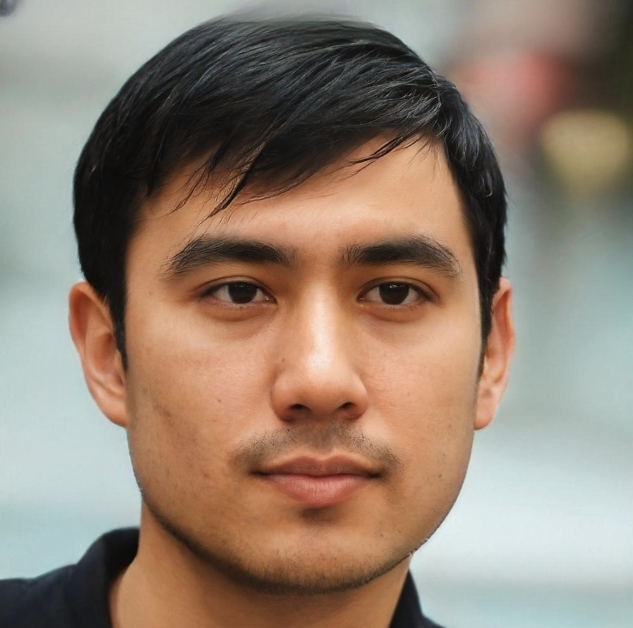 With years of experience in the hospitality industry, Mr. Yang is a seasoned professional in the Australian market with a wealth of knowledge in natural stone. His expertise in volcanic rock and bluestone makes him the go-to person to tackle any stone-related challenges you may have.
Ms. Guo used to work in order tracking as an assistant, but her passion for learning new things led her to become one of our company's top sales talents. She is highly welcomed and favored by our clients.
---
Things about Countertop Kingdom: Our Services
Helping importers from around the globe purchase a wide range of Chinese-manufactured artificial stones, such as artificial marble, engineered quartz, nano glass stone, terrazzo, porcelain slabs, ultracera, and more.
Assisting American importers in purchasing artificial quartz from countries in Southeast Asia.
Providing natural or artificial stones of all types to contractors operating in the Australian, American, Saudi Arabian, and United Arab Emirates markets. We customize our services to meet project-specific requirements, including blueprint analysis and stone processing.
---
Our Partners
VEMY QUARTZ
LE QUARTZ
LINGBIAO SINTERED STONE
HEROSTONE

GTX ARTIFICIAL MARBLE
JW QUARTZ
---
The way to contact Countertop Kingdom:
Address:
502F, No. 21-1, Wanghai Road, Software Park 2, Siming District, Xiamen, Fujian 361008, China.
Email:
1@CountertopKingdom.com
Phone:
+86 18565783134
---